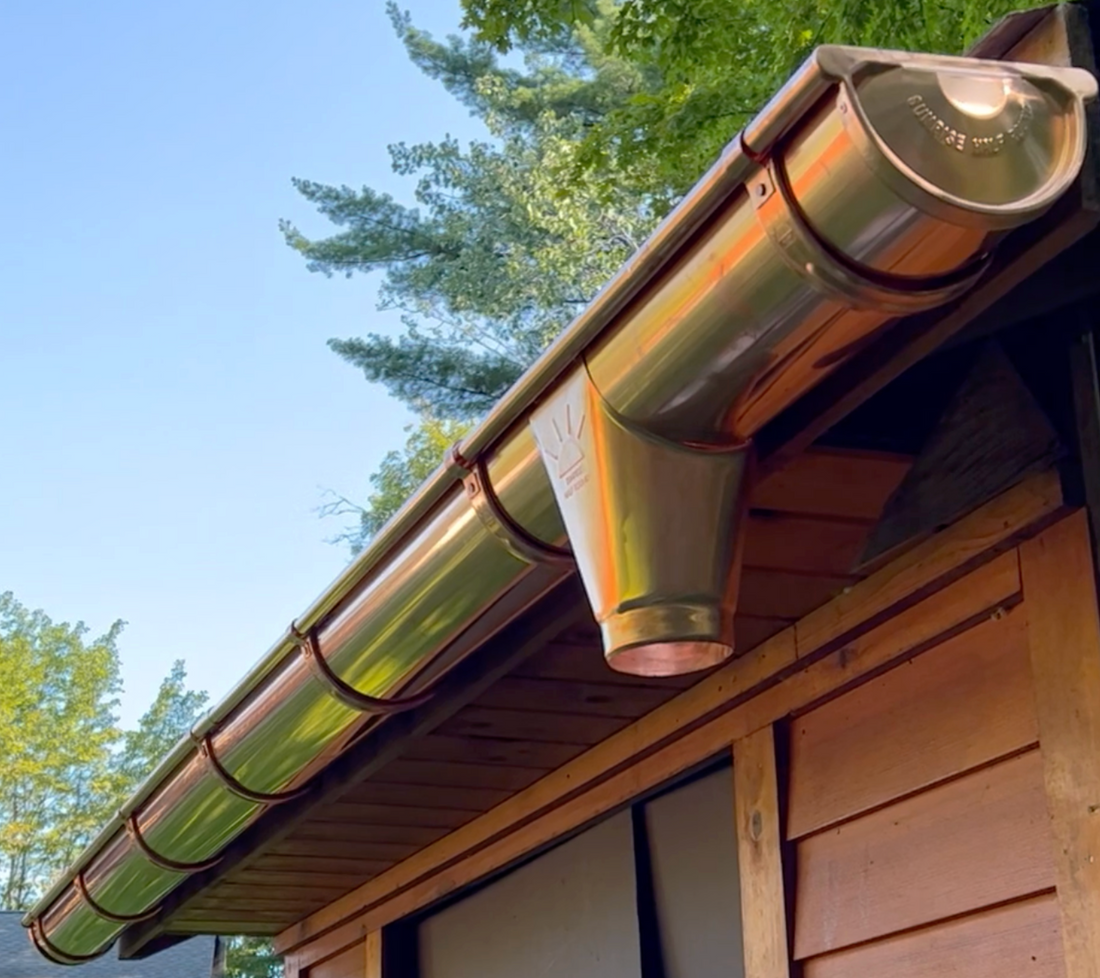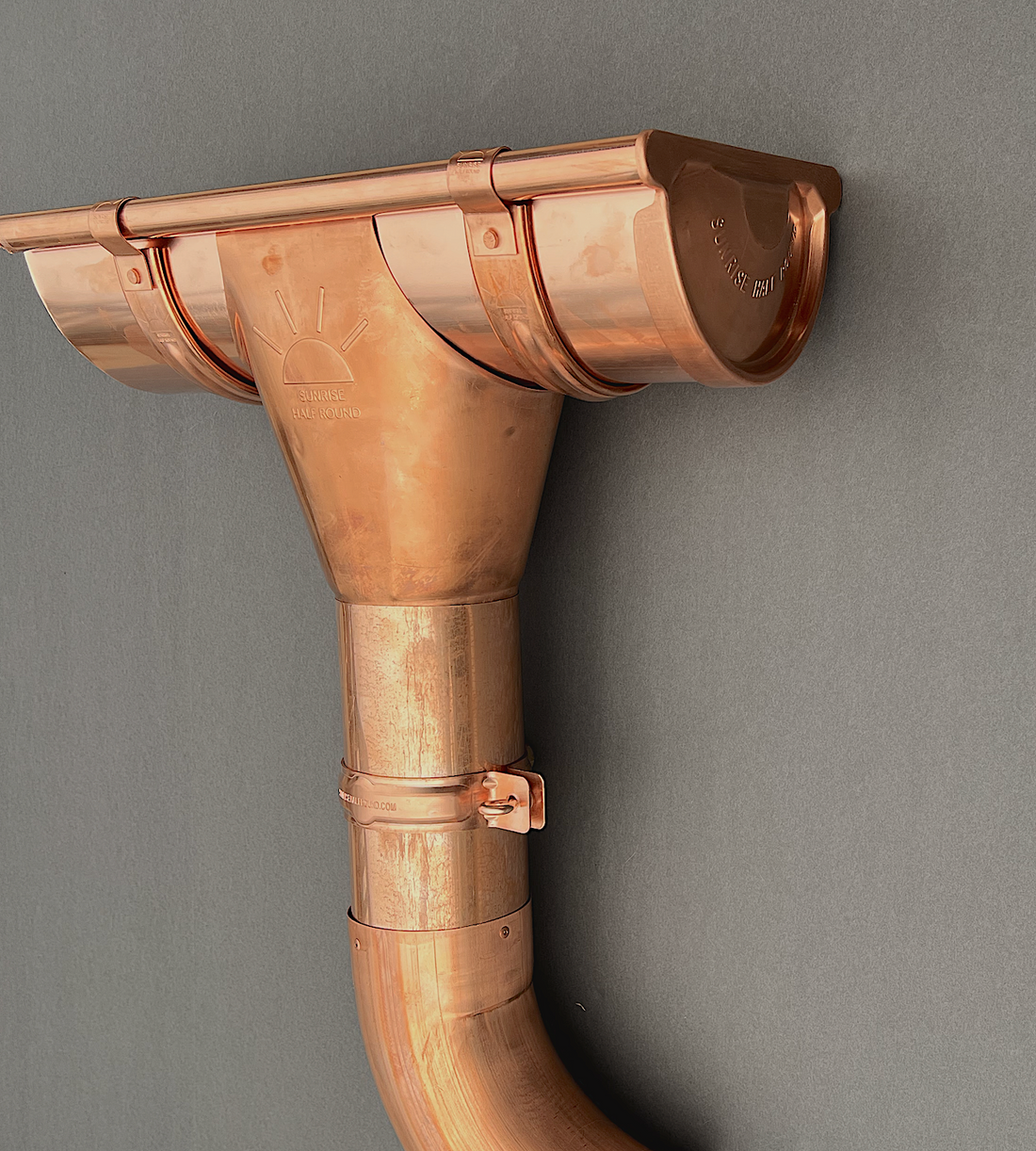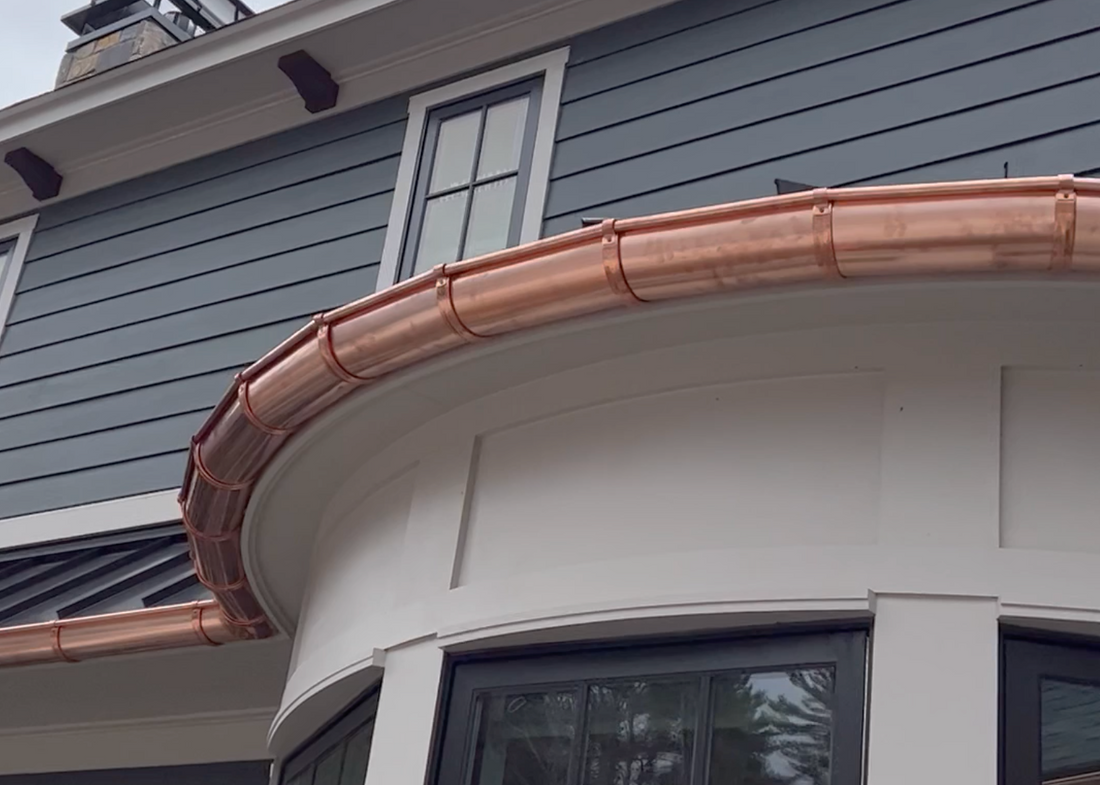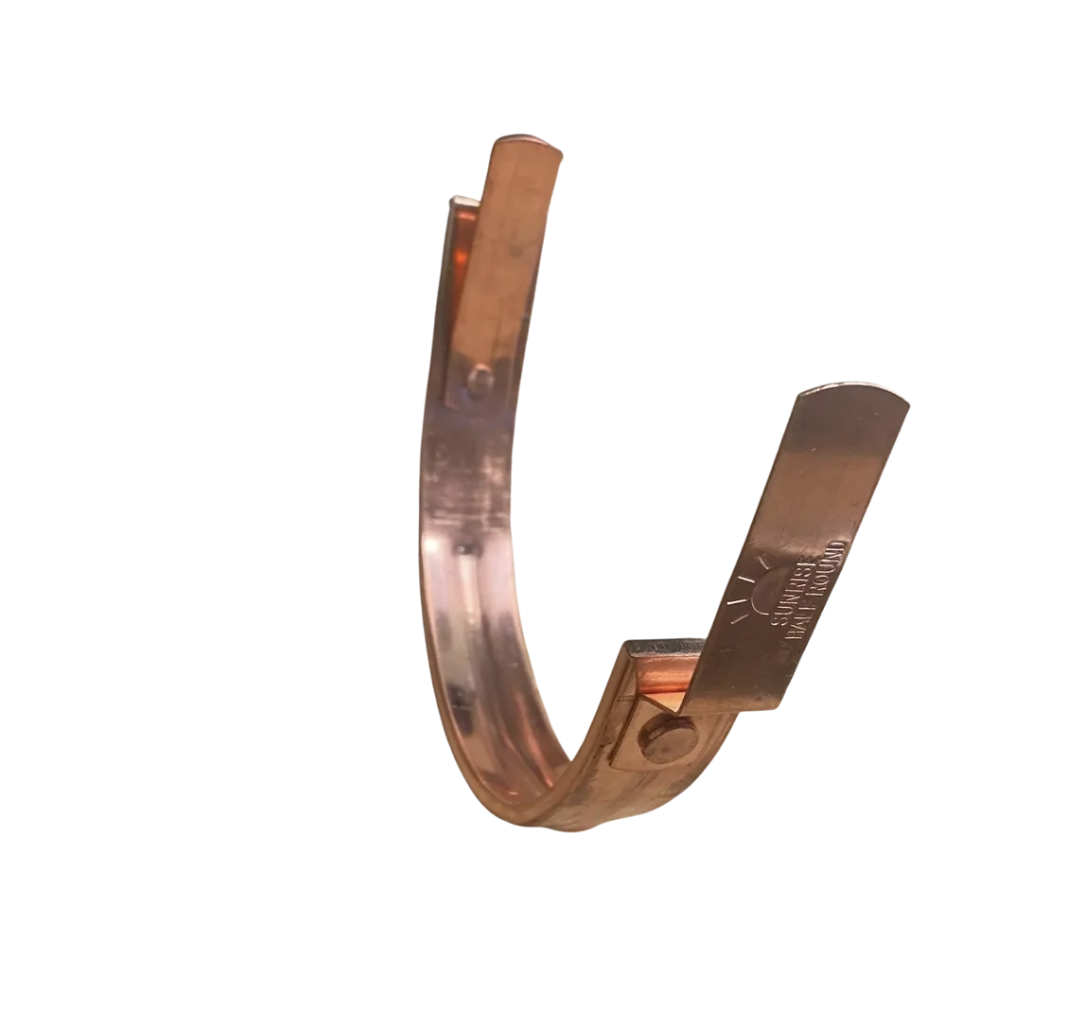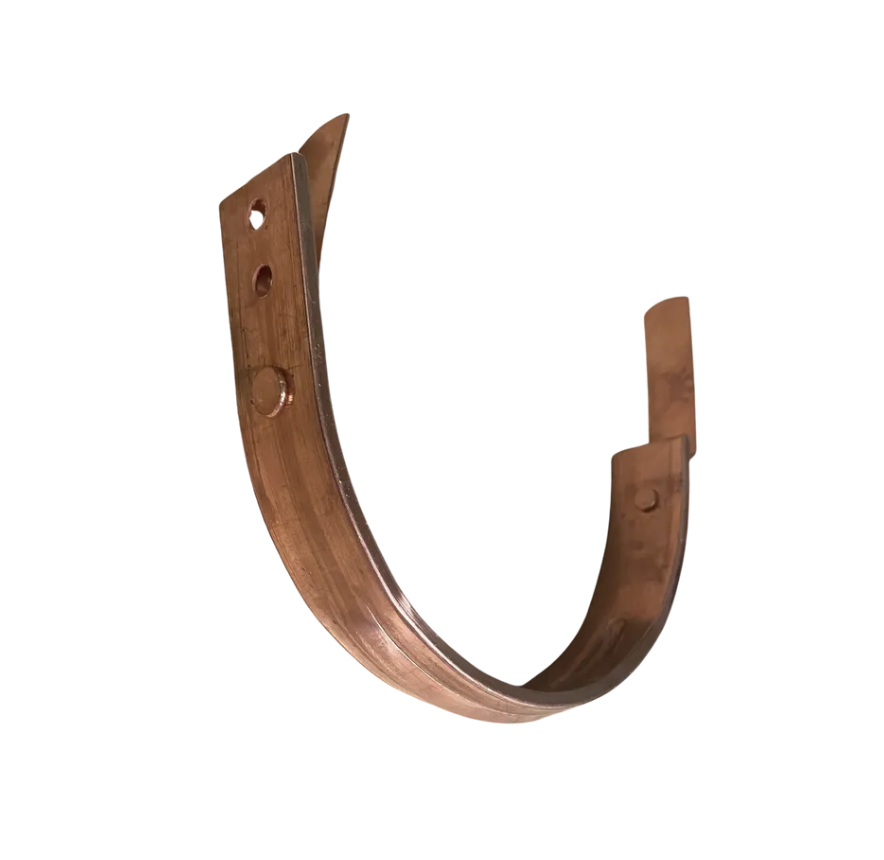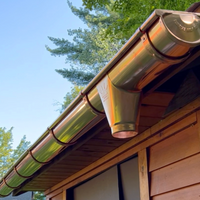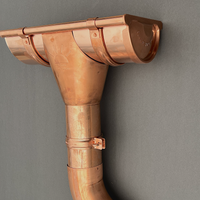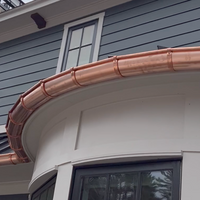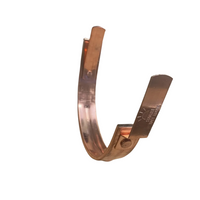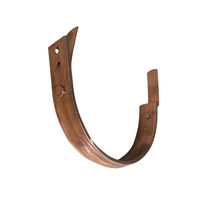 Copper Gutter Bracket | 6" European Half Round Gutter Bracket
In stock

6″/333mm Super Heavy Duty Copper Half Round Fascia Mount Bracket

The Sunrise Half Round copper bracket 6"/333 is 1 -1/4" wide, 3/16" thick, and 1.05 lb. - wider and stronger than the other 0.8 lb. fascia brackets on the market.
Fits the European Style Half Round Gutters

All Sunrise gutter brackets can be used as adjustable fascia brackets when the fascia board is not plumb.
SPECIFICATIONS
Modifications
6" Heavy Duty Copper Half-Round Gutter Hangers
Brand
Sunrise Half Round
Material
110 Copper

99.9% pure copper

Thickness
3/16"        
5mm
Width
1-1/4"     
32mm

Weight

1.05 lb.    
0.476 kg

Gutter Size

6"
155mm
European Gutter

Our Sunrise Half Round fascia brackets stand out from others on the market due to the more intuitive positioning of screw holes. We position the screw holes on our products to be 9mm higher than the market standard, which allows for installers who mount the brackets to the gutter on the ground to make necessary micro-adjustments at the fascia board without disturbing the points where the gutter and brackets engage. copper half round gutter